Friends of Tweed Public Library
About the Friends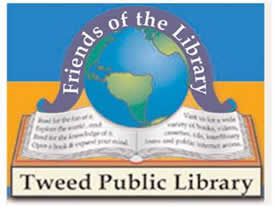 Formed in 2002, The Friends of the Tweed Public Library is a group of volunteers who are proud supporters of our public Library.  Our aim is to support  and enhance the services and resources of the Library, to improve the community's awareness of the Library services and collections and to promote literacy and learning.
What We Do
The Friends engage in fundraising efforts to meet specific needs of the Library not covered by the regular operating budget.  To date the Friends have raised over $10,000. 
Semi-annual book sales
Ongoing book sale cart at the Library
Organizes guest speaker/author events where donations are made to the Friends
Comprehensive Garden Tours
The Friends provide volunteer  Library services for residents of the Moira Place Long Term Care Facility.  We also communicate and cooperate with the Library Board, the Librarian, staff and volunteer. Please check our brochure for a comprehensive list of our activities and contributions to the Library. 
Upcoming Events
More events soon!
Become a Friend!
If you love the Library and want to help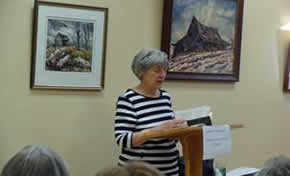 make a difference, it's easy to become a Friend. Just fill in the application form and attend our next meeting!  Membership fees are only $5 per year and our meetings are held on the last Monday of every month, usually at 10:00 am at the Tweed Library.
Come join us!
Our Officers
Carolyn Johnston - Chair
Karen Searle - Secretary
Pat James- Treasurer